Our Products
Corrugated Roofing Iron
Rolled from first quality Australian .42mm Bluescope Steel coil.
We can provide lengths to your specification meaning fewer end lap joints for longer life.
Stock lengths are also available.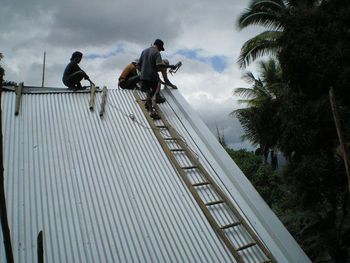 Purlins
Produced from quality Bluescope steel coil, we can produce in a range of sections. From lightweight .75mm up to 1.2mm for heavier tasks, we produce in lengths to suit your specifications. The lighter sections can be joined to form sturdy boxed sections for wall frames and similar tasks.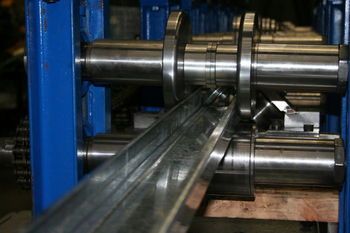 We can fabricate this purlin material into roof trusses to suit your building needs. Trusses up to 12.0m with varying roof pitches can be manufactured. East Timor Roofing is the approved supplier of roof trusses to the Ministry of Education schools rebuilding project.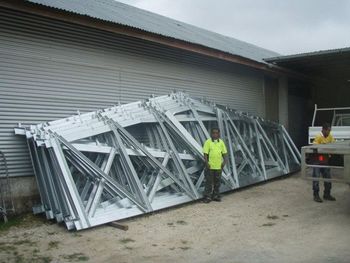 Other Roofing Products
We also produce a variety of other roofing products including guttering, gutter brackets, ridge cap, flashing, and other sheet metal products. Discuss your needs with Norm.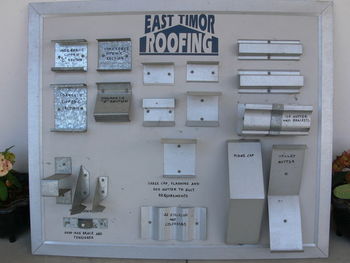 Water Tanks
We are the only manufacturer of corrugated steel water tanks fabricated from quality Bluescope Aquaplate for longer life. Fitted with screened inlet for rain water collection and outlets to your specification, tanks from 5oo liters to 16ooo liters are available.
Since we commenced manufacture of water tanks, more than 2000 tanks and silos have been supplied throughout Timor Leste.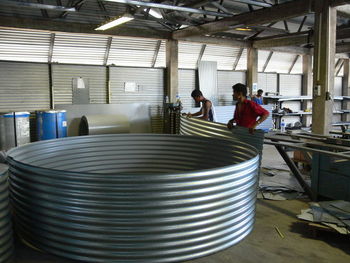 Grain Silos
A common problem for farmers in Timor Leste is the attack by rodents and other vermin to seed grain. East Timor Roofing has developed a range of grain silos to prevent this and provide good quality grain for planting next season's crop.
These are available in both 200 and 400 litre capacity and are fitted with an air tight 100mm PVC screw cap at the top and if required a similar fitting as an outlet at the base.
Other larger non airtight silos for bulk storage are also available.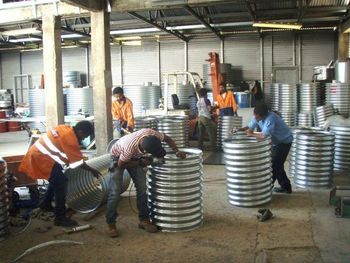 Other Products
There are a variety of other products available. All of the screws necessary to fix roofing iron are held in stock. We also manufacture tool boxes in either standard or custom sizes. Talk to us about the options available.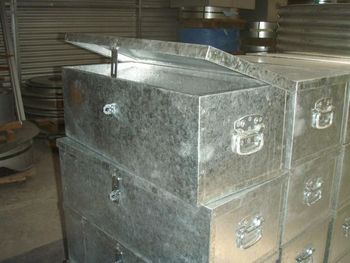 Click Here to download our Brochure